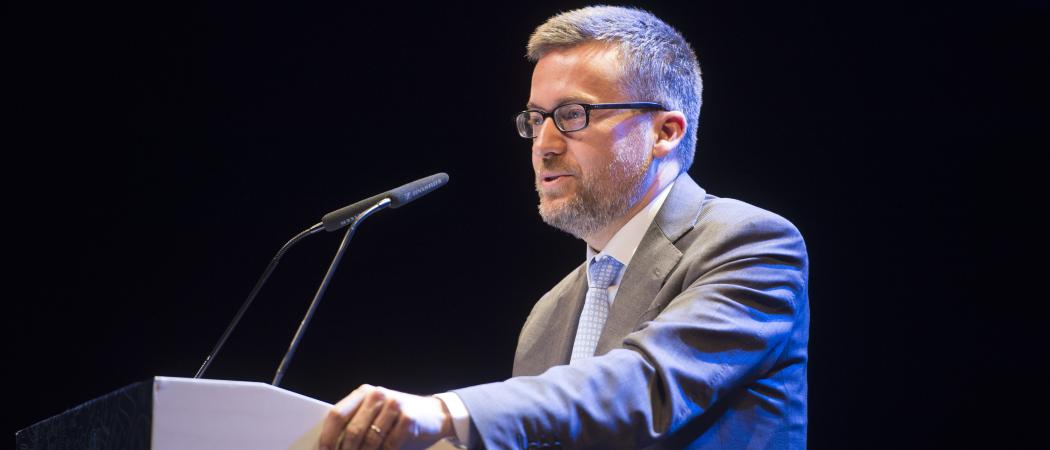 EU research commissioner Carlos Moedas has enlisted the help of French president Emmanuel Macron to pave the way to setting up the new European Innovation Council (EIC).
Moedas presented a slightly updated list of recommendations for the EIC on Wednesday to Macron during a meeting at the World Economic Forum in Davos. The commissioner tweeted a picture of the encounter, and thanked the president for his "full support for breakthrough innovation".
A sign of support from the popular Macron strengthens Moedas' hand as he looks to convince member states that the EIC should be a central pillar of the post-2020 EU research programme.
But Macron is pitching what could transpire as a rival innovation agency to the EIC. Science|Business reported on October 6 that France is looking into developing the agency as a special purpose vehicle akin to bodies such as the European Defence Agency.
Perhaps for that reason, Macron has not officially endorsed the EIC plan. Nonetheless, innovators advising Moedas say they are "encouraged and inspired by [his] interventions", as Hermann Hauser, chair of the advisory group, writes in a foreword to the new report.
The idea behind EIC is to inject some dynamism into sluggish areas of the economy by targeting support for entrepreneurs, engineers and researchers with ideas that are radically different from existing products or services.
The report says that the EIC, which is currently in a €2.7 billion pilot phase, should aspire to emulate the distinct branding of the European Research Council.
The advisors call for the EIC to run a new, blended funding model of grants, loans and equity, and say that any future advisory board should include entrepreneurs, universities, research organisations, venture capitalists, and other investors.
EIC competitions should be non-prescriptive, and the group recommends awarding up to 30 EIC "fellowships" each year to promising innovators. These fellows would then act as ambassadors for EU funding.
Evaluation, selection and management should prioritise risk taking and flexibility – the Commission should be able to step in and stop a grant if it is not progressing as planned, or change its focus.