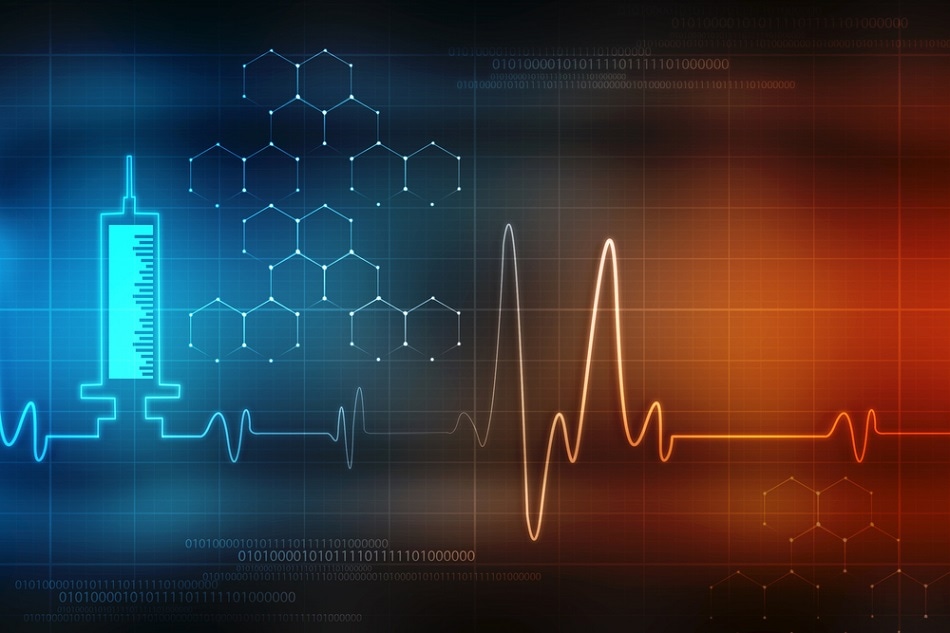 Envision is a nano-sized anti-cancer drug capable of destroying a breast tumor without damaging the surrounding tissue. Or imagine a self-healing skin graft developed from nanomaterials that treat the wounds of those with diabetes. These two biomedical technologies alone could be capable of greatly improving the quality of life for patients and saving millions in healthcare costs for Canadians.
This is the reason why the Government of Canada is investing research infrastructure funds through the Canada Foundation for Innovation (CFI) for the new Biomaterials and Nanomedicine Laboratory at the University of Manitoba.
Announcement about the funding was made at the University on October 12th, 2017, by the Honourable Kirsty Duncan, Minister of Science, as part of a CFI investment of more than $554 million in 117 new infrastructure projects to be carried out at 61 Colleges, Universities and Research Hospitals all over Canada. With this announcement, the CFI also marks a vital milestone, having funded more than 10,000 projects since it commenced in 1997.
Malcolm Xing, an Emerging Leader in Biomedical Engineering and Nanomedicine at the University of Manitoba, will be using modern equipment to develop drug-loaded nanoparticles that target tumor cells. Additionally, he and his team will engineer 3D printed nanocomposites for skin grafts employed in treating foot ulcers in diabetics. This project is considered to be one of four at the University to receive CFI funding, for a total cost of $1.2 million.
The funding announced recently, awarded via the CFI's Innovation Fund, will extend its support for research dealing with rehabilitating people with traumatic brain injuries to harnessing the renewable power of tidal currents and building the first quantum computer in the world.
This fund focuses to put the correct tools in the hands of the country's Scientists so they can discover, revolutionize and train their students for futuristic jobs. Scientists are thus contributing to developing a bolder, brighter future for all Canadians, a future that one that includes a healthy and strong middle class.
Quotes
Our government understands that scientists need to have the best labs and tools if they're going to make discoveries that will pave the way to a brighter future for all people. That's why today's funding announcement is so important; it gives scientists and their students the opportunity to further their research in areas where Canada has a competitive advantage. The discoveries, innovations and skills developed in these new, state-of-the-art labs will go a long way in improving our lives, our economy and our future prosperity.

Kirsty Duncan, Minister of Science
The Innovation Fund encourages institutions and its researchers to think big and strive to be global leaders by conducting world-class research. This funding pushes researchers to aim higher in their pursuits by collaborating across disciplines, institutions and sectors. With this support, institutions can build on their current research strengths and set their sights on accelerating research that will create social, health, environmental and economic benefits for all Canadians.

Roseann O'Reilly Runte, President and CEO, Canada Foundation for Innovation
The University of Manitoba has a 140 year legacy of leading our province in research, scholarly works and creative activities: this new funding continues that tradition. Dr. Xing's research joins medicine with engineering, creating life-changing technologies that will impact treatment and patient care for all Canadians.

Digvir Jayas, Vice-President (Research and International) and Distinguished Professor, University of Manitoba
I thank the Government of Canada and the Canada Foundation for Innovation for this funding to support my research program. Our lab aims to develop new STEM (Science, Technology, Engineering, Materials/Medicine/Mathematics) for stem cells and organs. This will lead to a better life for all.

Malcolm Xing, Associate Professor, Mechanical Engineering, Faculty of Engineering, University of Manitoba
Quick Facts
The University of Manitoba is the main institution in Malcolm Xing's project, and a partner in three additional projects headed by other institutions.
The Innovation Fund supports initiatives that allows Students and Researchers at Universities, Research Hospitals and Colleges to build on existing areas of expertise such as artificial intelligence, brain health, renewable energy and quantum science.
As part of this announcement, an extra $127,098,512 was awarded under the CFI's Infrastructure Operating Fund, which helps institutions with the operating and maintenance costs associated with their new research infrastructure.