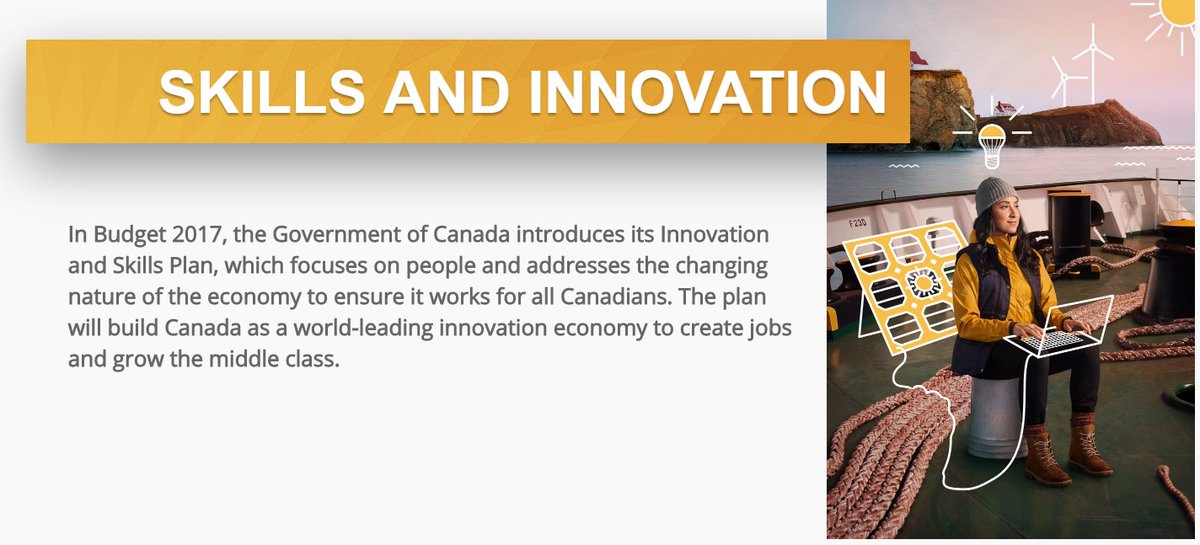 Plan will create jobs, skills and new businesses opportunities for middle-class Canadians
Entrepreneurs and innovators in this country will benefit from the Government of
Canada's

Innovation and Skills Plan, a comprehensive strategy to turn more promising ideas into market-ready innovations. Putting

Canada

at the forefront of innovation will create thousands of middle-class jobs, generate new business opportunities and equip Canadians with the in-demand skills they need for the well-paying jobs of today and into the future.
That was the message delivered by the Honourable Navdeep Bains, Minister of Innovation, Science and Economic Development, during Startupfest, an annual conference attended by entrepreneurs, innovators, investors and business mentors from across the country.
Under the Innovation and Skills Plan, the Government is supporting the growth of small and medium-sized businesses by encouraging the public and private sectors to collaborate in bringing more early-stage research to market. Specifically, the Government is investing in:
Initiatives, such as the

$1.2-billion

Strategic Innovation Fund and

$950-million

Innovation Superclusters Initiative, to increase business investment in research and development, which accelerates innovation and creates highly skilled jobs.

Faster access to top talent from all around the world, under the Global Skills Strategy, which will support the scale up of high-growth Canadian companies and keep the jobs they create in this country.

A program that supports small businesses interested in having the federal government as a first buyer and early adopter of their innovations.

Venture capital funding for high-growth firms.

Simpler, more coordinated access to business innovation programs administered by the federal government.
By providing more direct support for innovation activities, the Government can play a key role in creating industries that never existed before as well as new companies that will be globally competitive. And as these companies grow, they will create more middle-class jobs for Canadians.
Quote
"Where innovation happens is where many of the middle-class jobs of today and tomorrow are created. That's why our government is making the smart and responsible investments to encourage more innovation by Canadians, especially the hard-working entrepreneurs and small business owners who form the backbone of our country's economy. They create the well-paying jobs that often equip Canadians with the in-demand skills they need for future jobs. That's how innovation leads to a better
Canada

."
– The Honourable Navdeep Bains, Minister of Innovation, Science and Economic Development
Quick facts                                                                                              
SOURCE Innovation, Science and Economic Development Canada
RELATED LINKS